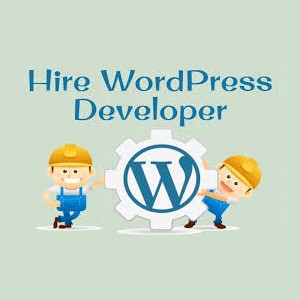 Advantages of hiring a WordPress developer:
Less time learning the ins and outs of WordPress.
The developer will be able to add custom functionality to your site, which is useful for specific features and options.
The developer will know the most out of the platform, that is maximizing the site's performance and security.
You can reach out for help with technical tasks, updates, bug fixing, and more.
Disadvantages of hiring a WordPress developer:
Hiring a developer can be an expensive proposition.
I'll be more reliant on the developer in order to manage and maintain your site. If you make a poor hiring decision, you can end up with an inferior result.
You may not really need a developer, particularly if your vision for the site is simple.
It takes time to get your site built and off the ground.
All of the above factors are important, but these two matters the most i.e.,budget and complexity. If you don't have many resources, and don't require any custom functionality, try doing it yourself.
Hiring a developer can be a smart move but also risky. You want to end up with the right person, and need not to pay more.
Step 1: Consider your needs
You will need to have a clear idea before hiring a wordpress developer and specification is a must. It is important to consider the goals, the type of pages and the specific features and functionality.
Step 2: Be aware of the cost involved
Building a custom website can be a costly venture. Your payings will largely depend on the scope of the project , the complexity of the requirements and the level of experience.
Step 3: Know what to look for in a potential hire
You need to look after the candidates and how to assess them . There are certain factors to look after. The first thing is the cost it is charging, the portfolios of previous work, the references, the reviews and the tools they use.
Step 4: Start searching for candidates
The final step is to start looking for potential candidates. Look around multiple sites, compile a list of possibilities, and compare them against each other.
Fortunately, it isn't hard to hire a WordPress developer. There are a lot of knowledgeable and reliable people who can help. To ensure you find the right person for the job, you'll want to:
Consider your needs.
Be aware of the costs involved.
Know what to look for in a potential hire.
Start searching for candidates.
Hire WordPress Developer